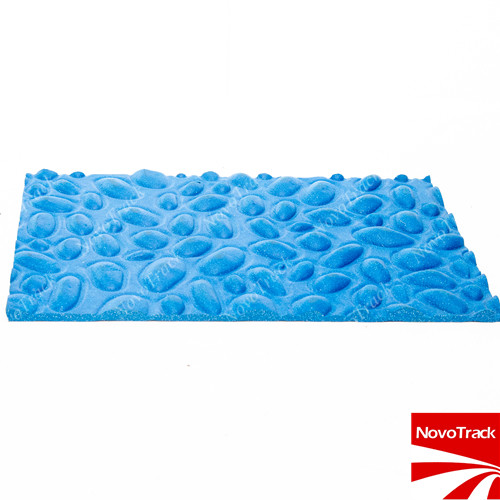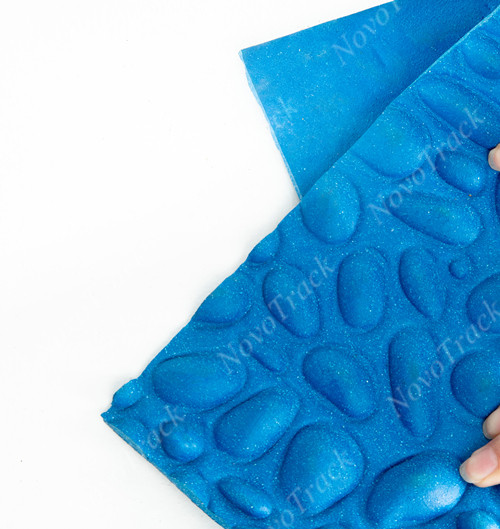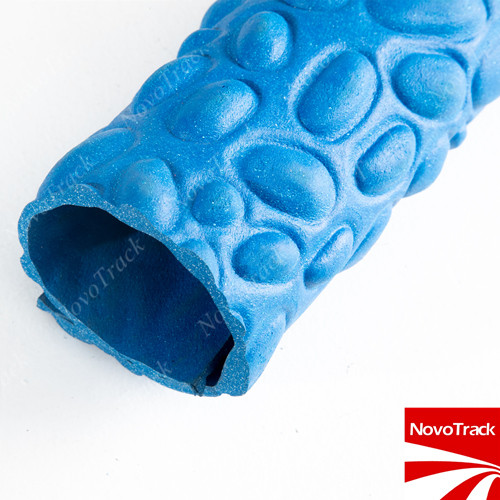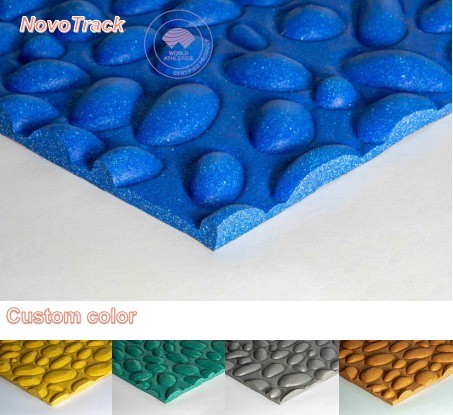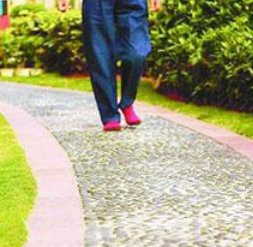 Novotrack Foot Massage Mat Mother's Day Father's Day Health Walkway Gift Reflexology Therapy Cushion
Item specifics
Color

Green and customized color
Length

0.5 m - 15 m
Material

Prefabricated synthetic surfaces
Brand

NovoTrack
Thickness

9 mm-13 mm
Width

0.3 m - 1.22 m
Aoolication

Massage mat and Anti-Slip Rug
Description
The cobblestone texture rubber surfaces is made for those who like to walk when they go to the parks.Continuous walking on that will massage your sole of feet relaxing your body and meanwhile you do not have the discomfort feelings of stepping on the real cobble stones.They are more suitable installed in the parks and public areas.The product does not contain any poisonous heavy metal and chemical staff and it is up to the environment protection standard published by the state.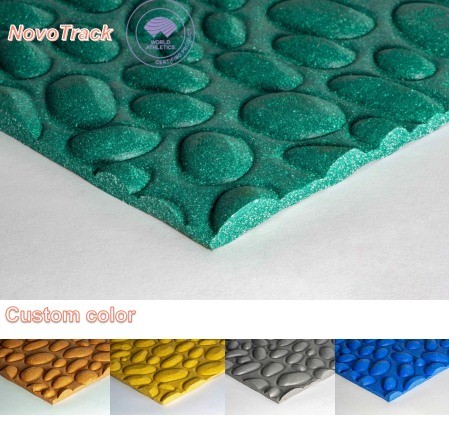 NovoTrack recycled rubber flooring rolls are imitating the shape of cobblestone. Successfully avoided the hazards such as falling stones. It is environmentally friendly, safe and brings fun to people's lives.
Novotrack foot massage is convenient to use, with limited free space, it can be used indoors and outdoors at any time.
You can use it as anti-slip rug at bathroom,walk massager mat at your garden.
This foot massage cushion stimulates the reflex area, promotes metabolism, and dredges the blood of the meridians.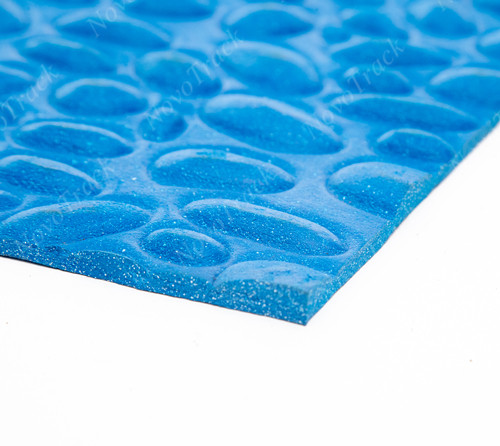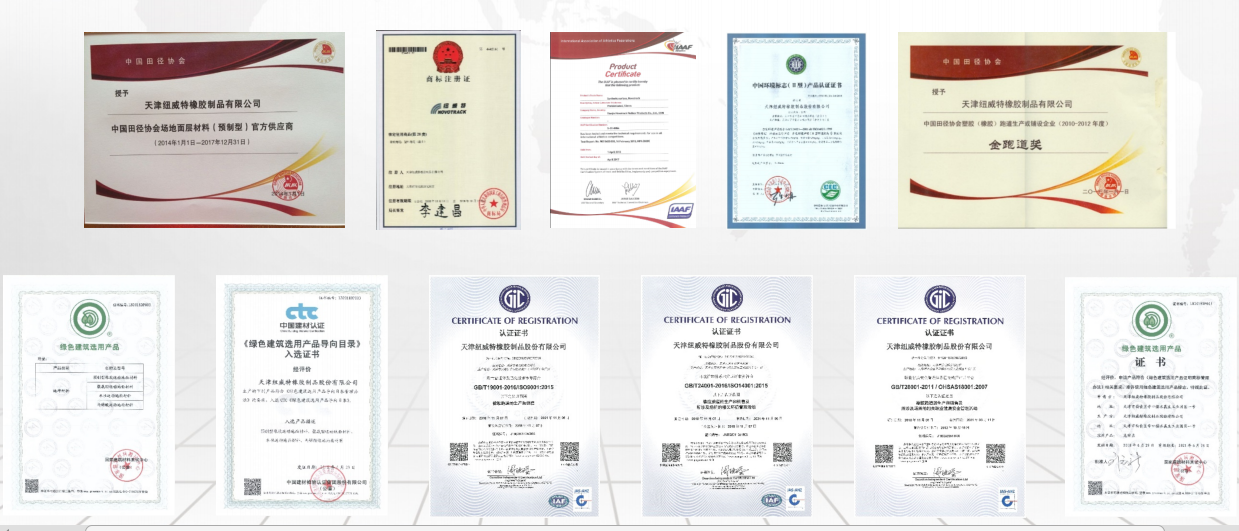 Tianjin NovoTrack Rubber products Co.,Ltd. was set up in 2004 and total investment is 20M RMB,manufacturing especially various kind sports floorings.We have installed millions of square meters of our track surfaces at many city sports centers,university campus,high schools and so on.
We are qualified with ISO-9001,ISO14000 and ISO18000.
NovoTrack-The supplier of the 11th,12th,13th and 14th China National Games.
Our prefabricated rubber track surface is certifacted by World Athletics.