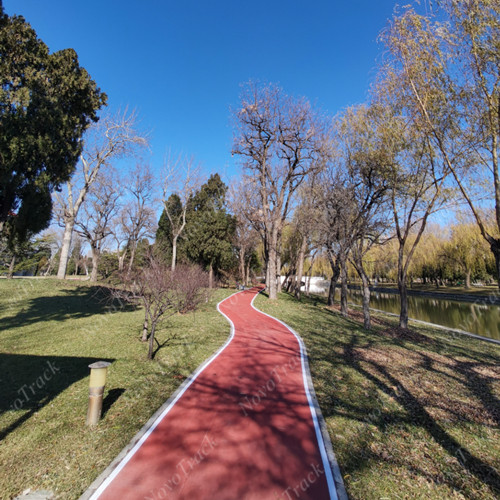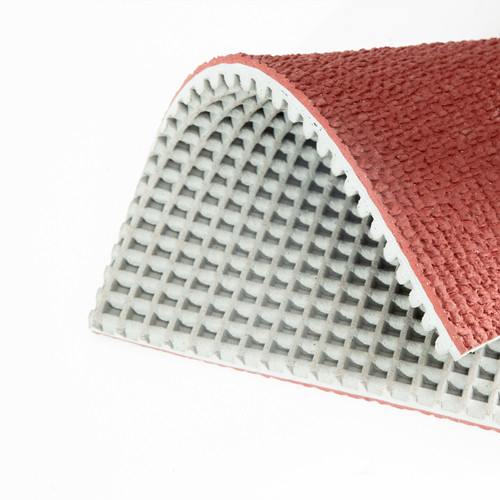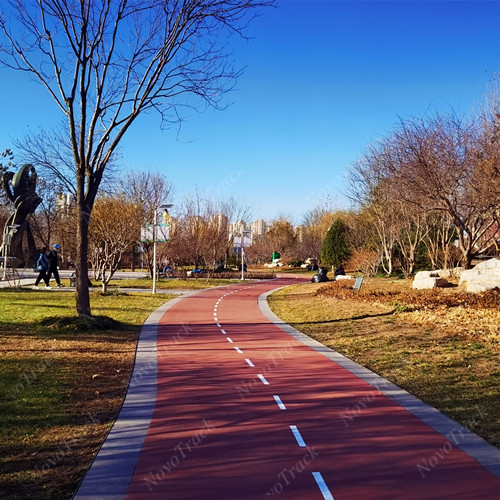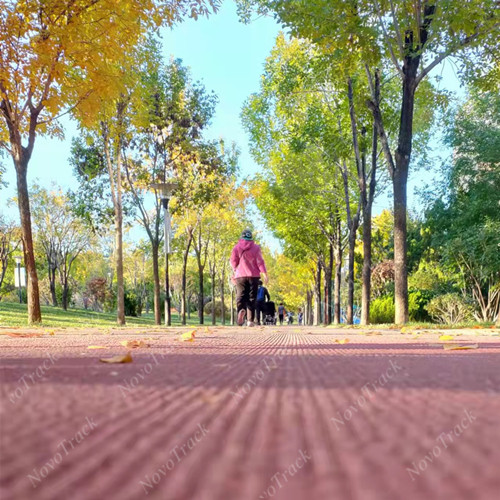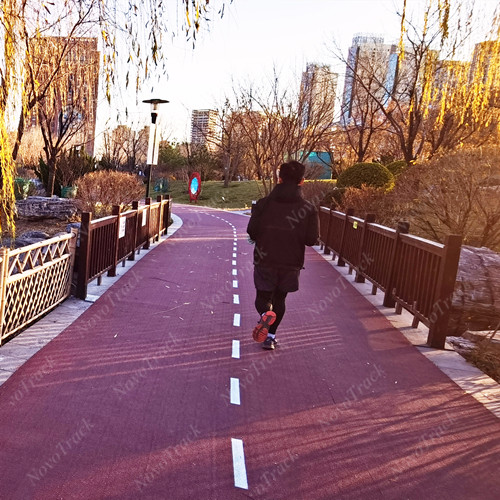 Chinese Park jogging track rubber flooring jogging track material
Item specifics
Color

Red,blue,grey,yellow and customized color
Length

1-19 meters
Material

Prefabricated synthetic surfaces
Brand

NovoTrack
Thickness

10 mm
Width

1.22 / 1.27 meter
Aoolication

Playground or park
MOQ

1 square meter
Description


NovoTrack recycled rubber flooring rolls are imitating the shape of cobblestone.
Successfully avoided the hazards such as falling stones. It is environmentally friendly, safe and brings fun to people's lives.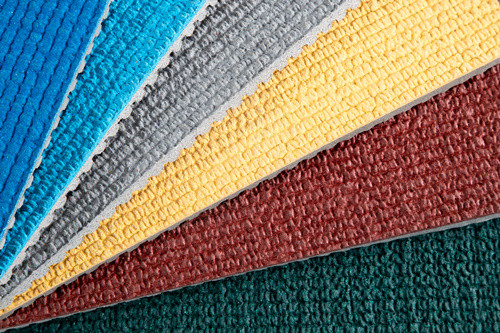 Strong deformation resilience

With a strong elastic layer and buffer layer, it can absorb strong impact.

Long service life

Compared with polyurethane and similar products, it has extraordinary anti-aging, anti-ultraviolet abilities, long-lasting and stable color, no color difference, and a service life of more than 10 years.

Wide range of applications
It is generally applicable to sports venues of various schools and professional competitions.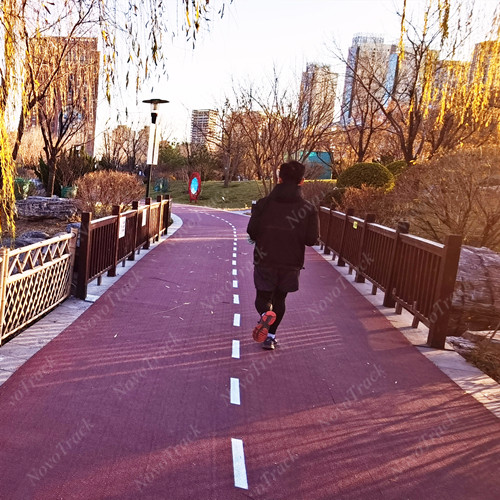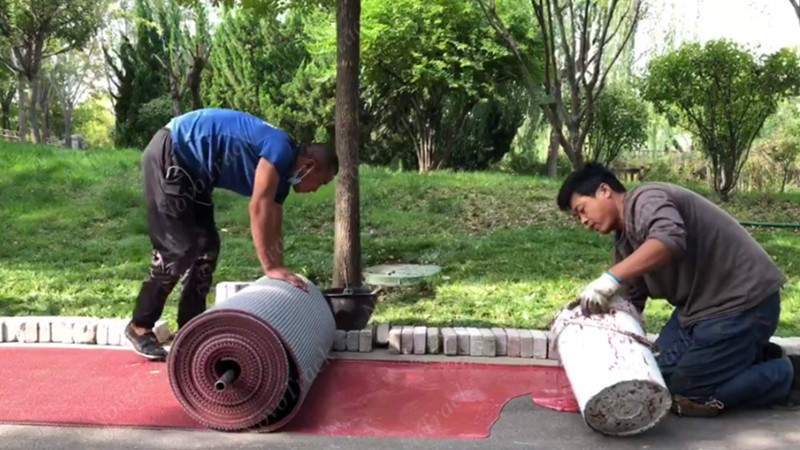 Stir the adhesive as required which will be used within one hour.
Take the stirred glue to the required area, scratch the glue 2-3 meters equably with toothed scrapers.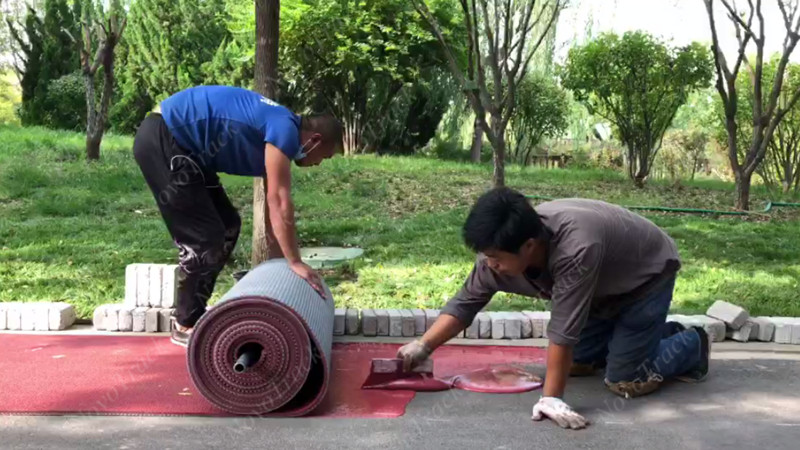 Put the rubber roll materials on the fixed position,unfold it to be connected with adhesive.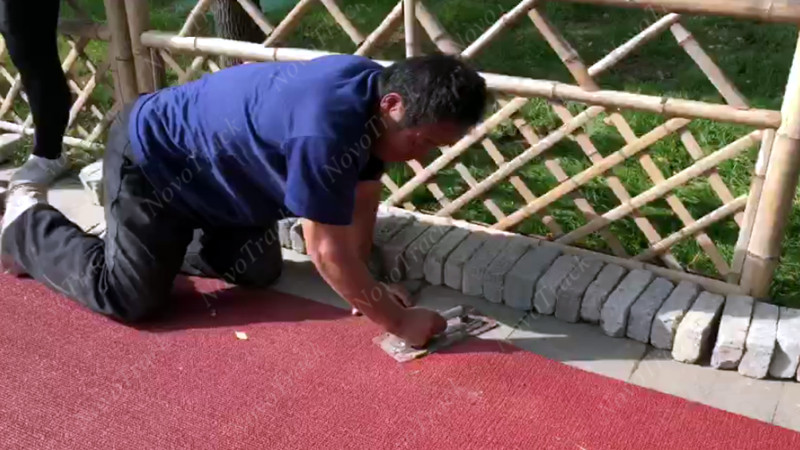 Use a special trowel to forcefully flatten the running track surfaces.
Eliminate the air bubbles remaining in the bonding process of the roll and the base.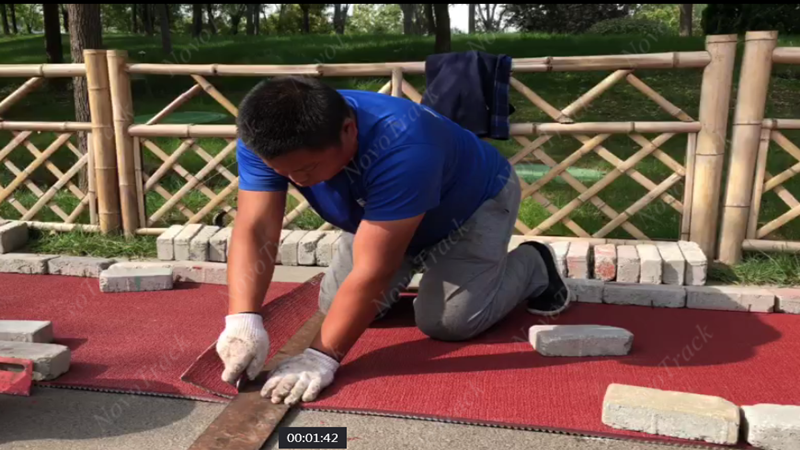 Cut off the excess.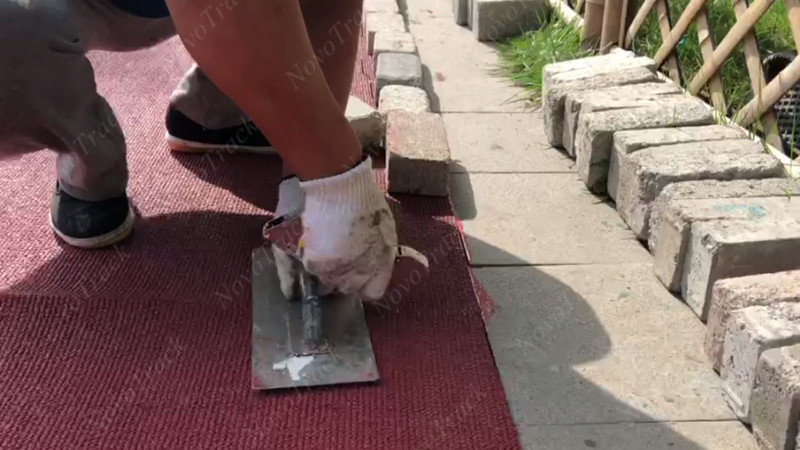 The gap should be fixed by nails.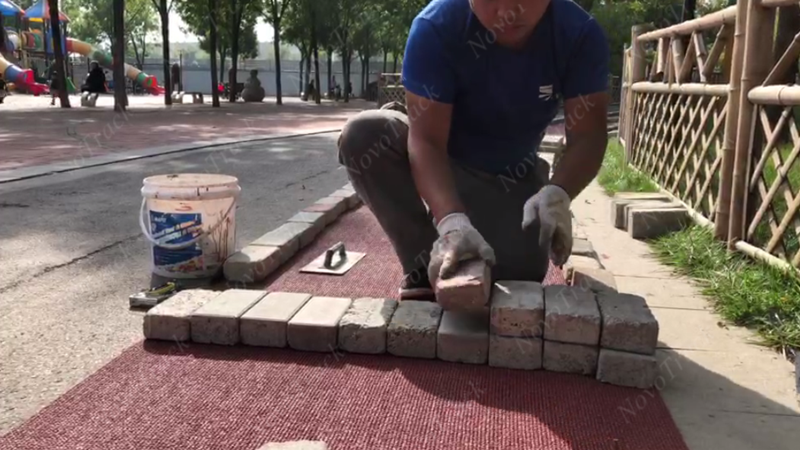 After fixed by nails,pressed by bricks for better connection.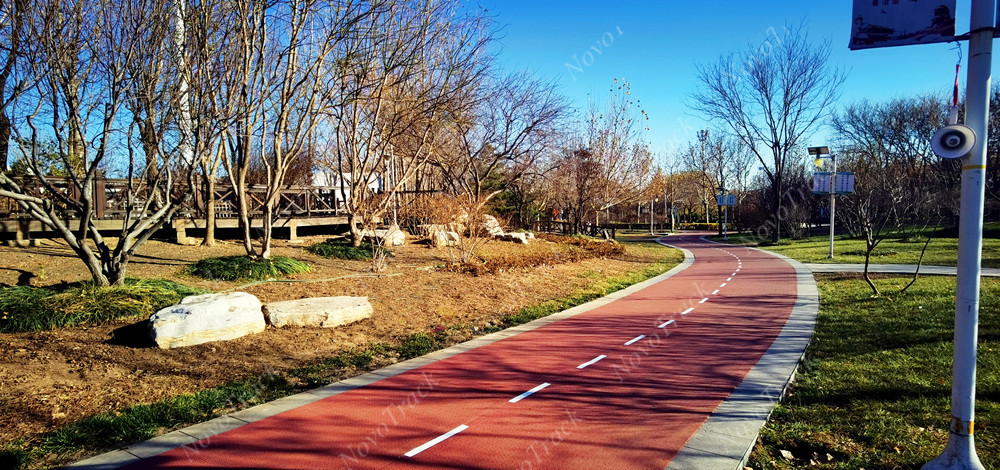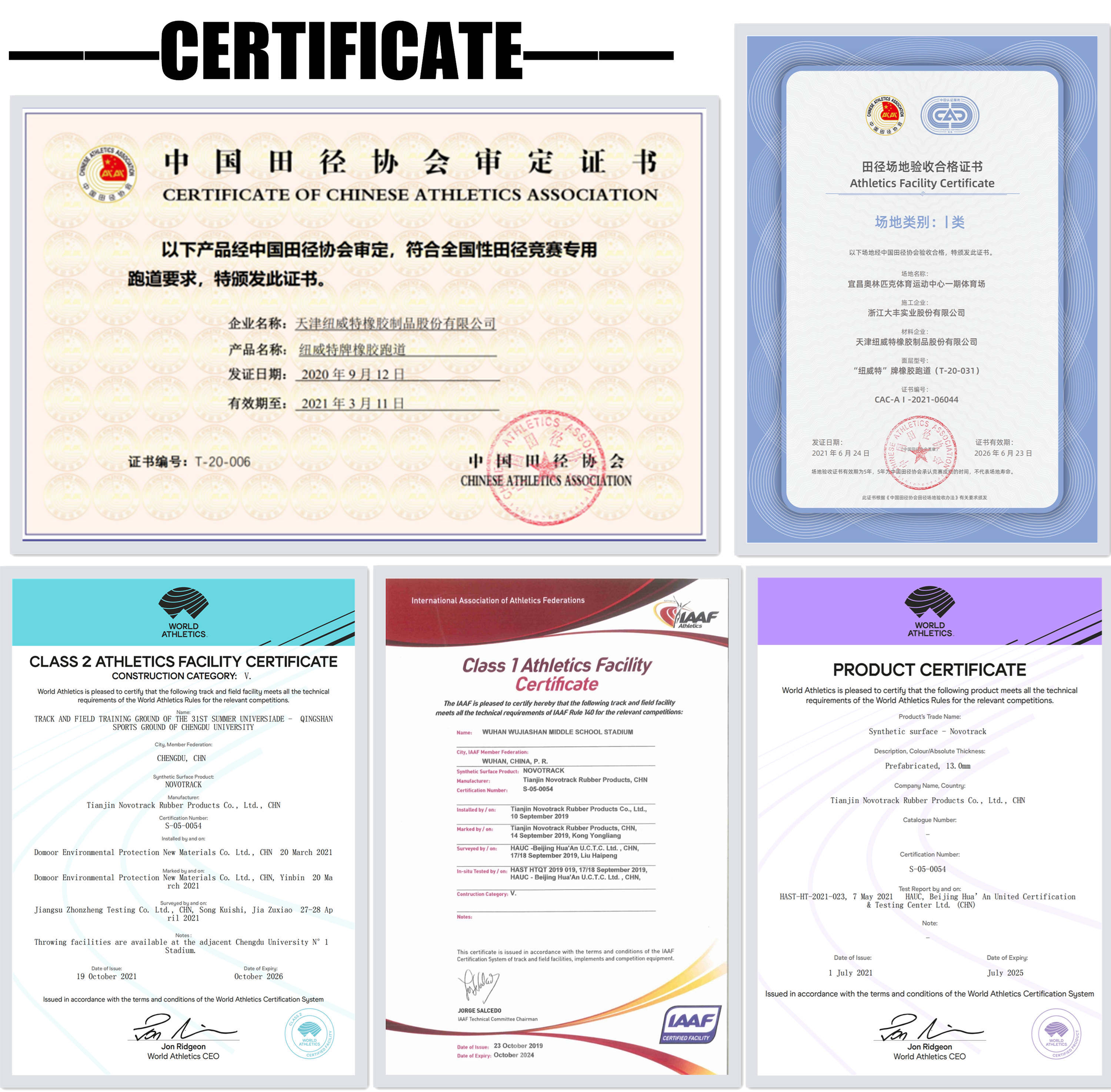 1.It has excellent tensile strength and elongation at break, strong rotation and shock absorption
2. Emphasizes the comfort and safety of athletes
3. Emphasizes the overall performance of the track.
4. Adapts to various events and long-term competition training.
5.Paint lines are not easy to fall off, the color is bright, does not fade, and has better abrasion resistance.
6.The flatness meets the IAAF standard, and the water filterability is good.
There is no need to stop the game in light rain. The game can be played immediately after heavy rain, and there will be no water accumulation.
7.Environmentally friendly raw materials for production, and the materials do not have a long-term slow chemical reaction process.
So the runway is environmentally friendly and non-toxic.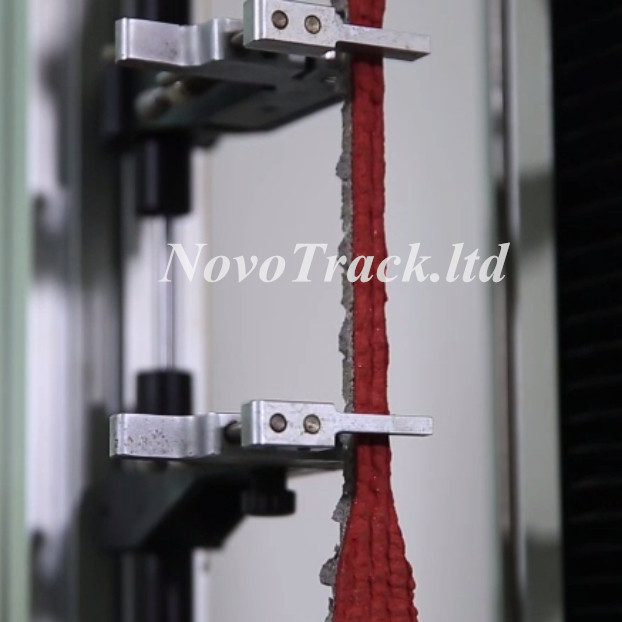 Tianjin NovoTrack Rubber products Co.,Ltd. was set up in 2004 and total investment is 20M RMB,manufacturing especially various kind sports floorings.We have installed millions of square meters of our track surfaces at many city sports centers,university campus,high schools and so on.
We are qualified with ISO-9001,ISO14000 and ISO18000.
NovoTrack-The supplier of the 11th,12th,13th and 14th China National Games.
Our prefabricated rubber track surface is certifacted by World Athletics.