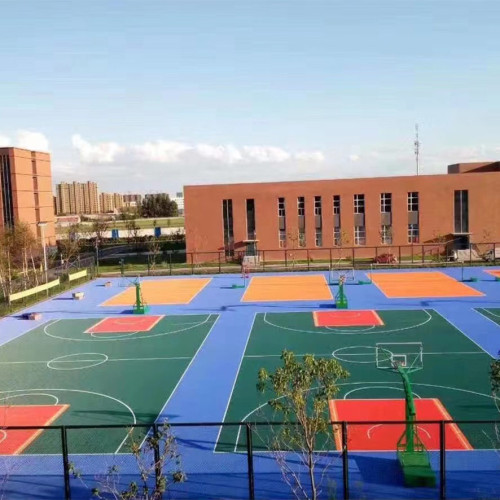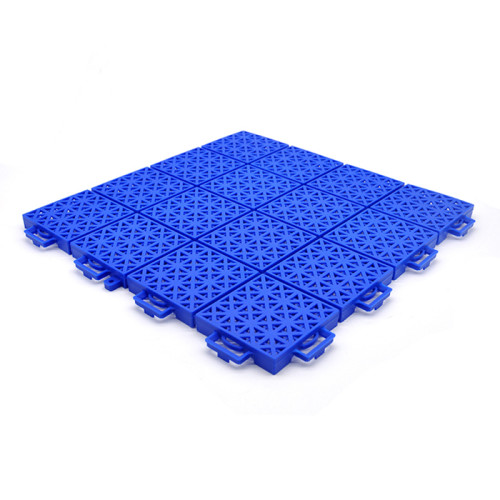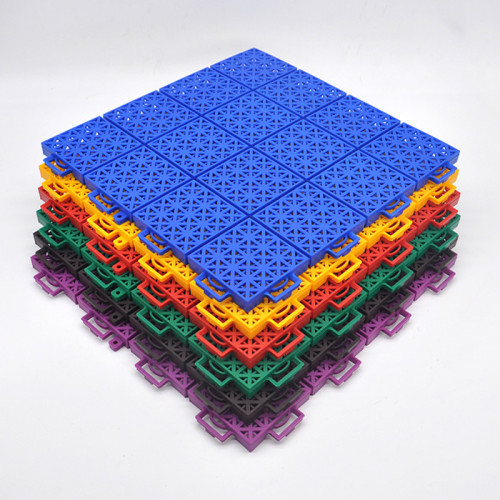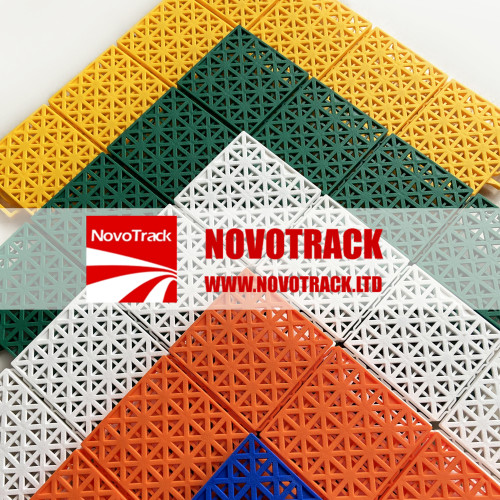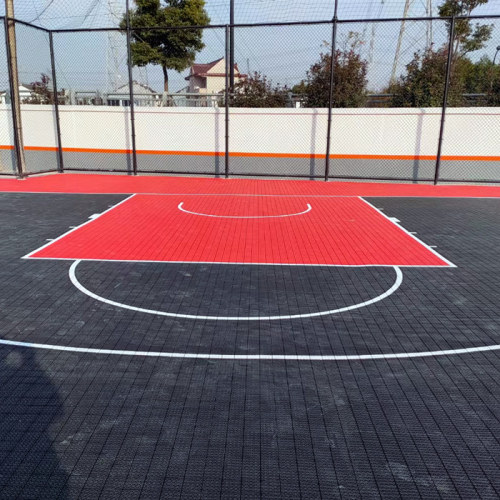 Sport court flooring surface Outdoor basketball courts from Chinese Novotrack
Item specifics
Color

Colorful
Type

Outdoor basketball court
Material

PP
Size

340 MM * 340 MM * 15.8 MM
Weight

330 g / Piece
Description
NOVOTRACK SPORT COURT FLOORING FOR OUTDOOR BASKETBALL COURT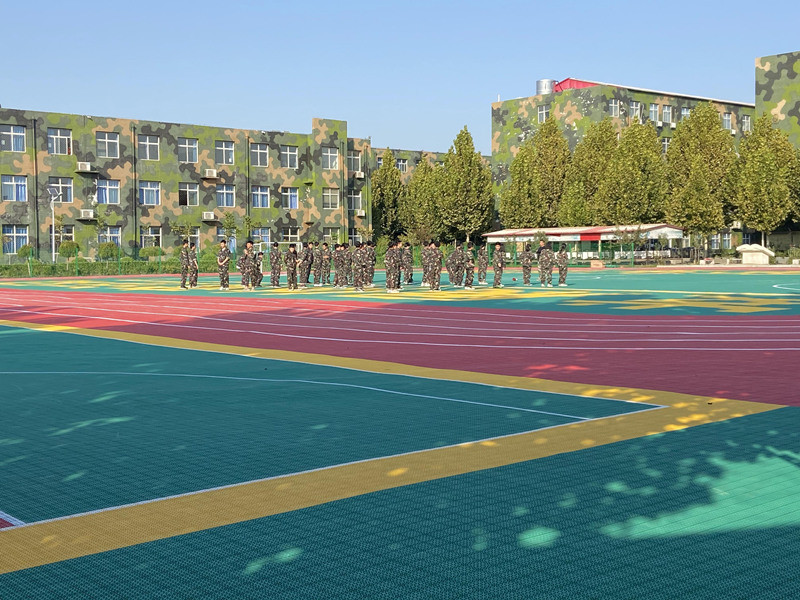 | | |
| --- | --- |
| MODEL | NOCL-SM |
| SIZE | 340 mm X 340 mm X 15.8 mm |
| WEIGHT | 3.2 KG |
| BALL BOUNCE RATE | 97 % |
| FRICTION COEFFICIENT | 1.3 |
| OPERATING TEMPERATURE | - 40 ℃ - 80 ℃ |

Professional sport court flooring
Suspended assembled floor, selected 100% calcium-free powder PP natural material formula. It has strong resistance to thermal expansion and contraction. In addition, the corrosion pattern on the surface improves the anti-skid coefficient, which is a high-end product in the current industry market and is known as the top match in the field of elastic flooring.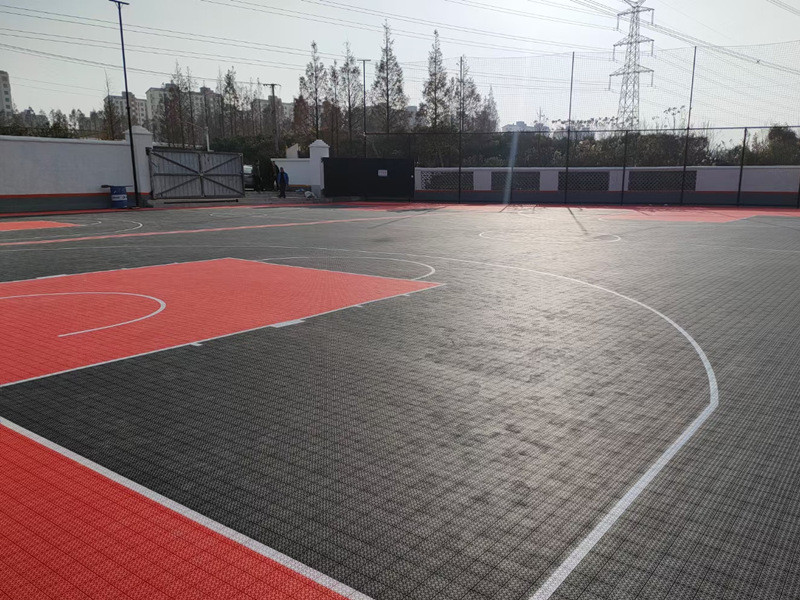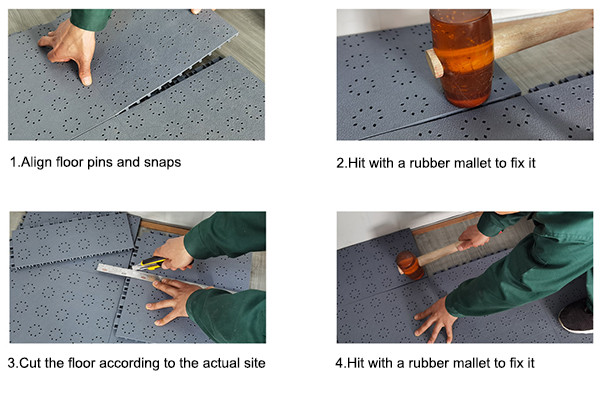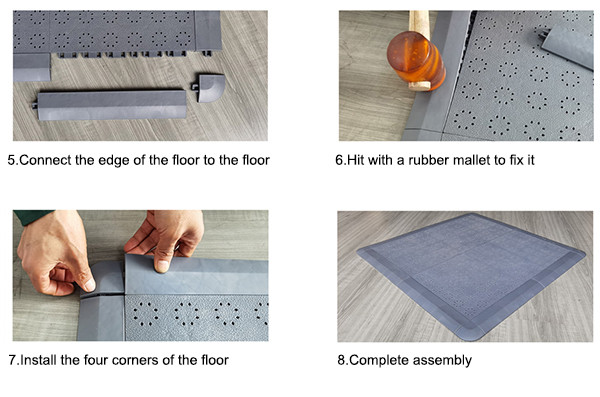 Compared with the traditional outdoor acrylic and silicon PU site, the use of NOVOTRACK suspended assembled floor has very simple ground requirements. It can be directly laid on a flat cement or asphalt foundation. The floors are connected by buckles without any accessories. When installing, just tap the floor seam with a rubber hammer, and the construction will not be affected by the weather. Usually four people can complete a standard basketball court in less than three hours. It can be used 2 hours after the paving and drawing line is completed, without fading or deformation, and the damaged single piece can be replaced with a single piece, which saves costs. Usually, you only need to rinse with water for outdoor maintenance, and use a mop to clean indoors.
1.The square buckle has a built-in "half-moon" elastic expansion strip, so that a natural expansion gap of about 2mm is formed at the connection between the plates. It can be freely expanded and contracted with the temperature change, thus effectively alleviating the thermal expansion and bulging.

2.Combined with the special curing treatment of the ribs, lateral frames, and bottom support columns, the impact resistance of the NOVOTRACK assembled floor will be improved multiple times, and there will be no breakage or damage during use.

3.The surface layer of NOVOTRACK suspended assembled floor adopts the anti-skid design of corrosion pattern with complicated process and high cost, which makes the product more beautiful when the anti-skid coefficient is effectively improved.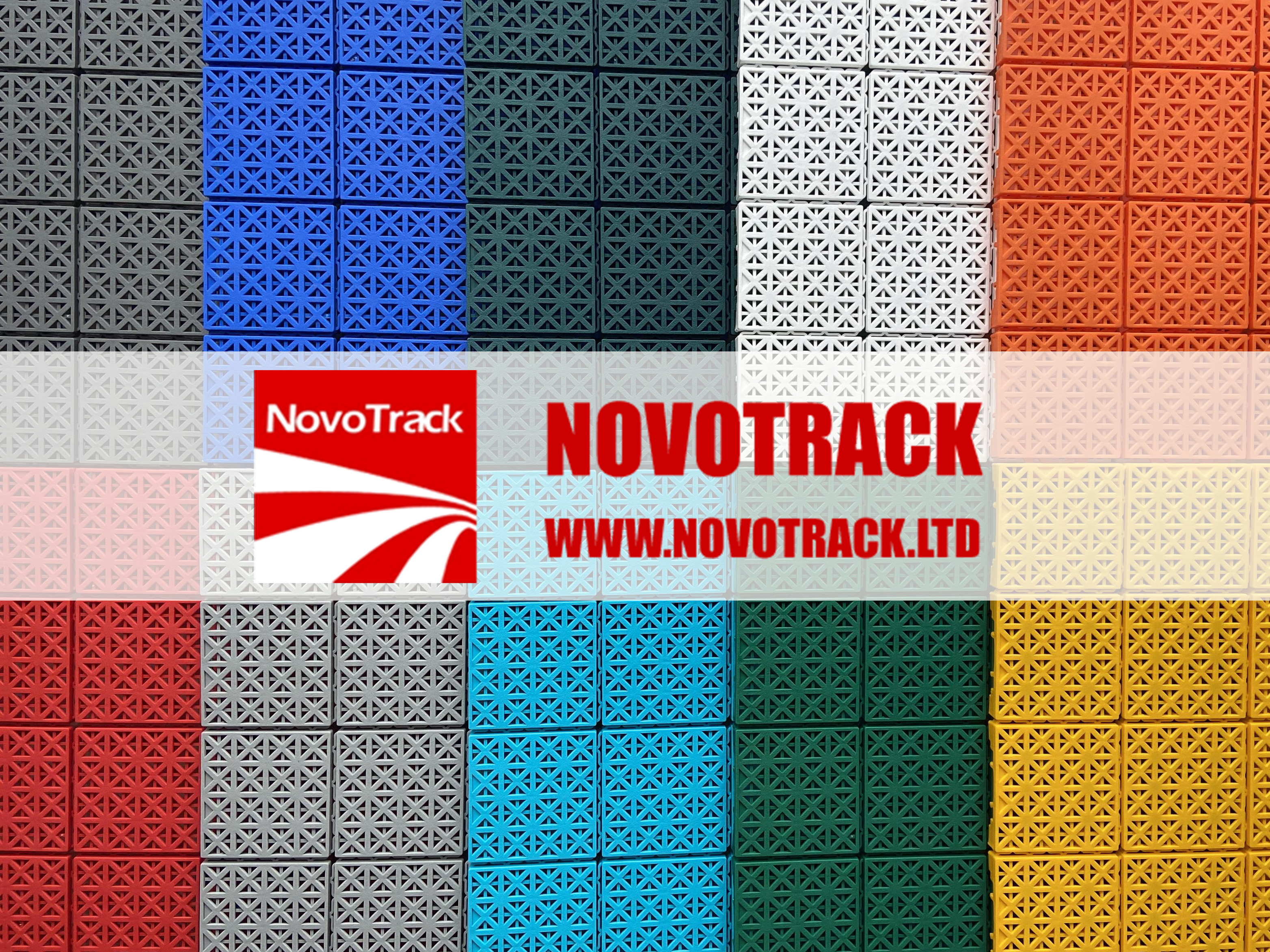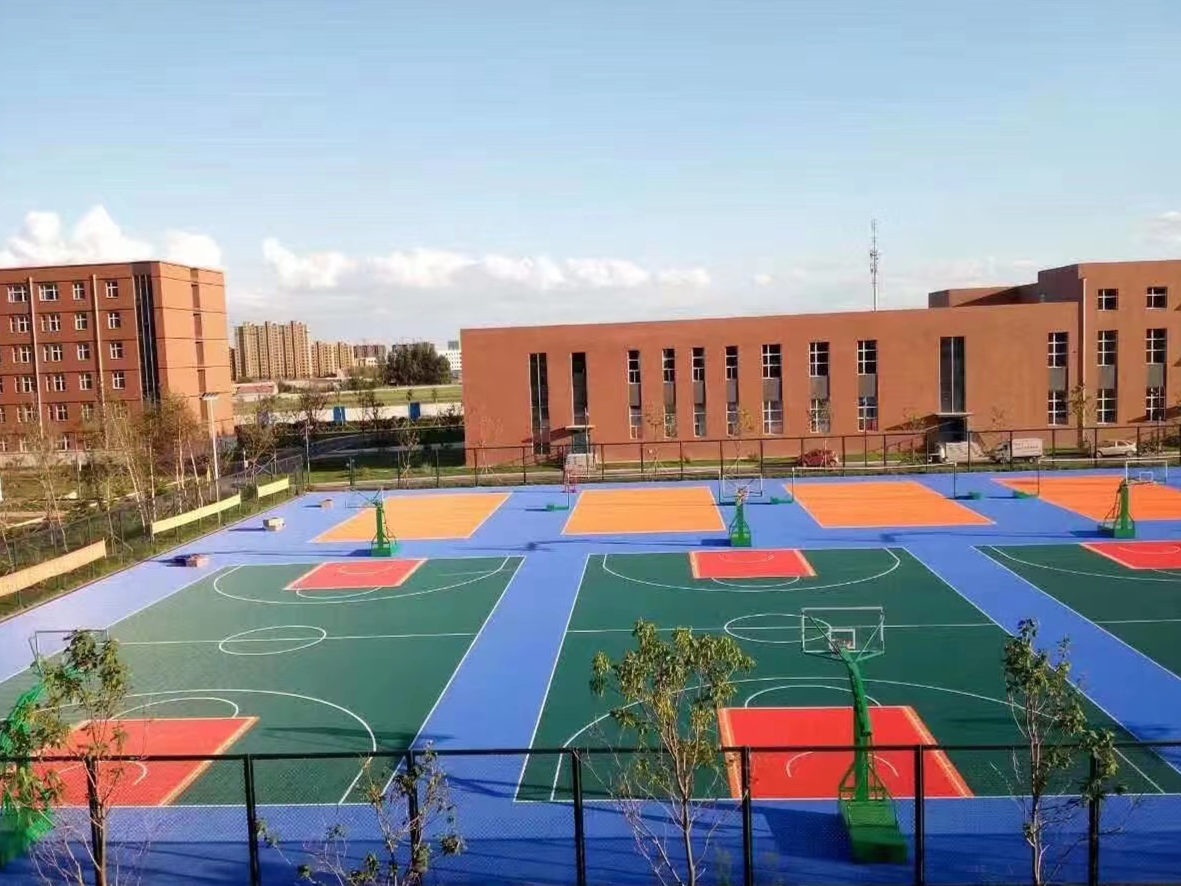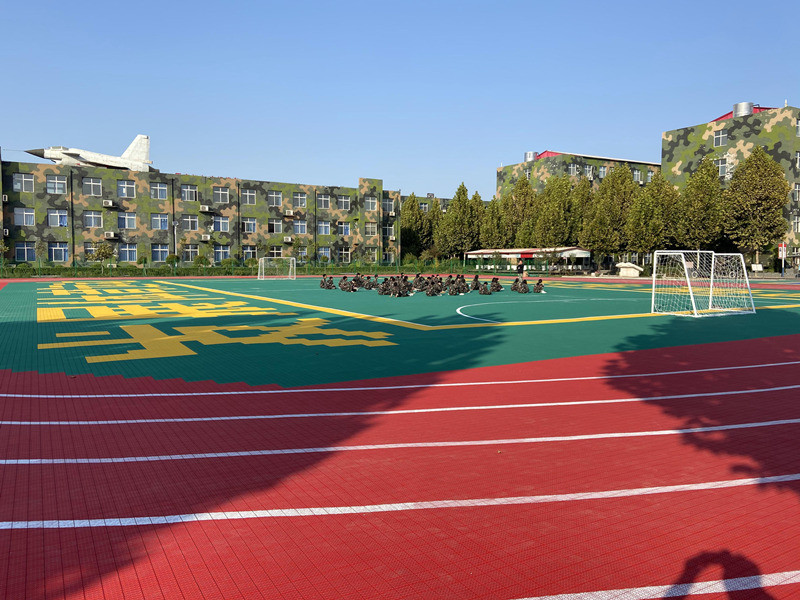 It can be used to pave ideal high-performance basketball courts, tennis courts, futsal courts, roller skating courts, table tennis courts, and multi-purpose courts such as volleyball and badminton.
The flooring does not contain any toxic heavy metals and harmful chemical substances, and its physical and chemical properties are in full compliance with national standards and environmental protection requirements. This is indeed for the physical and mental health of sports athletes. The rubber surface layer can still be recycled after its service life expires. Save land resources.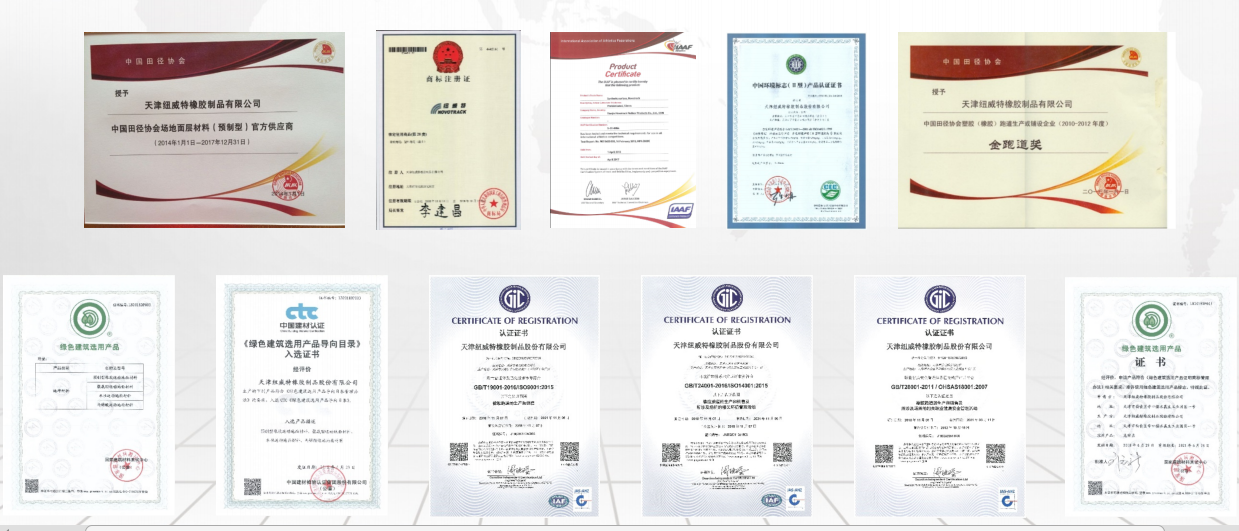 Tianjin NovoTrack Rubber products Co.,Ltd. was set up in 2004 and total investment is 20M RMB,manufacturing especially various kind sports floorings.We have installed millions of square meters of our track surfaces at many city sports centers,university campus,high schools and so on.
We are qualified with ISO-9001,ISO14000 and ISO18000.
NovoTrack-The supplier of the 11th,12th,13th and 14th China National Games.
Our prefabricated rubber track surface is certifacted by World Athletics.