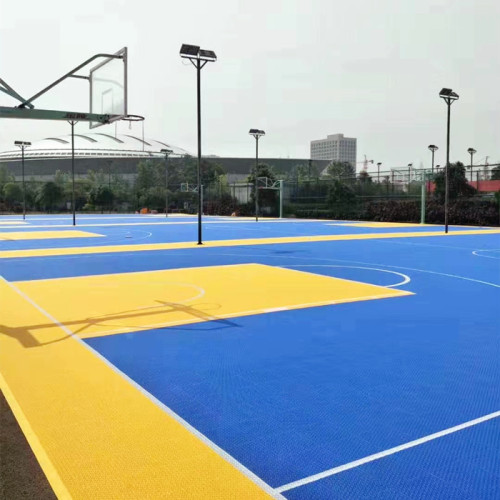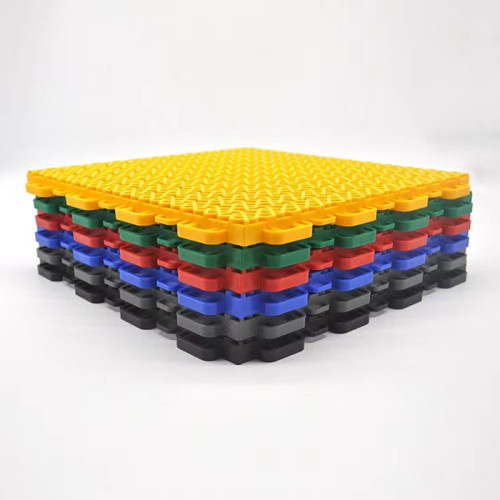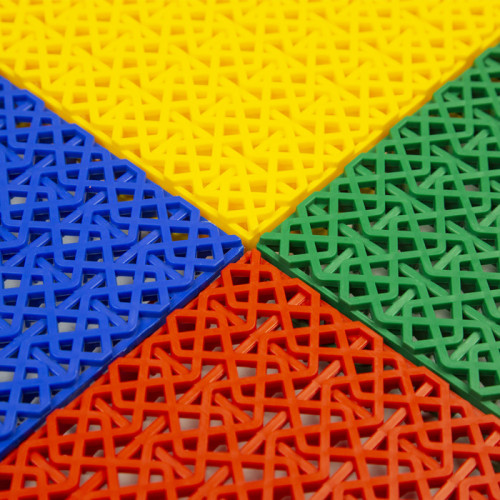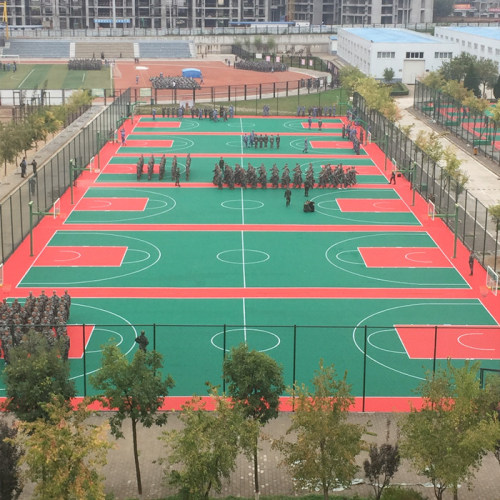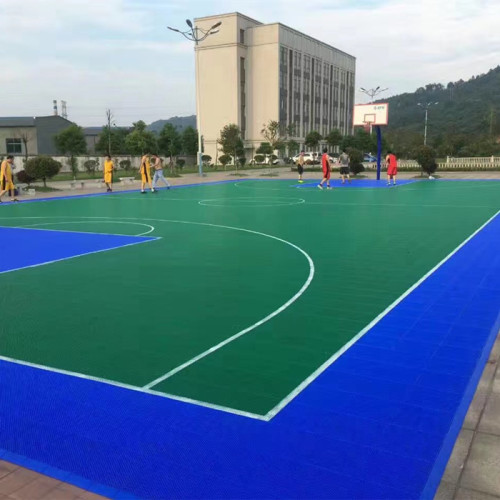 Cheap outdoor basketball court flooring a kind of basketball court tiles easy installation
Item specifics
Color

Colorful
Type

Outdoor basketball court
Material

PP
Size

304 MM * 304 MM * 16.5MM
Weight

340 g / Piece
Description
Cheap outdoor basketball court flooring a kind of basketball court tiles easy installation-NOVOTRACK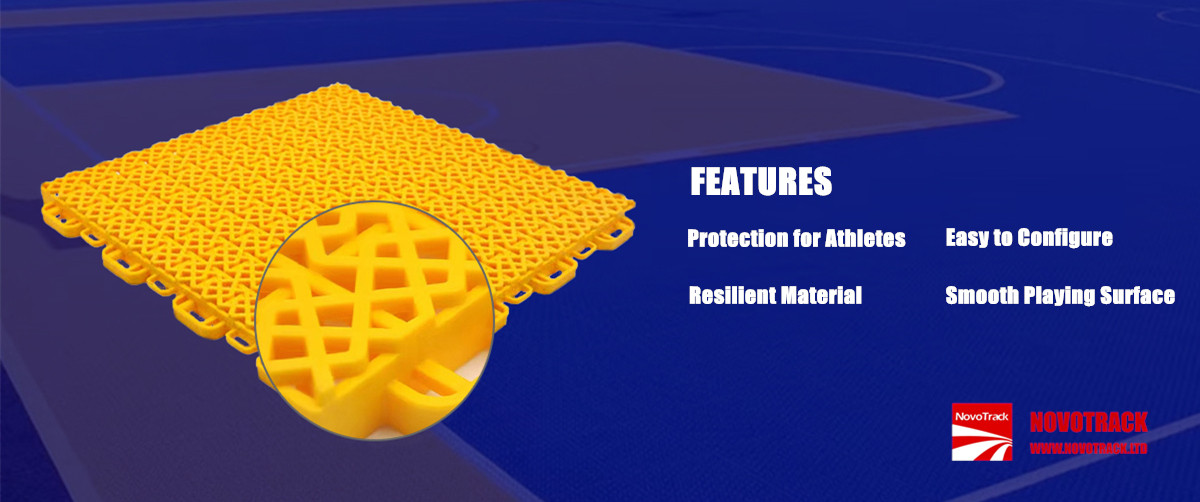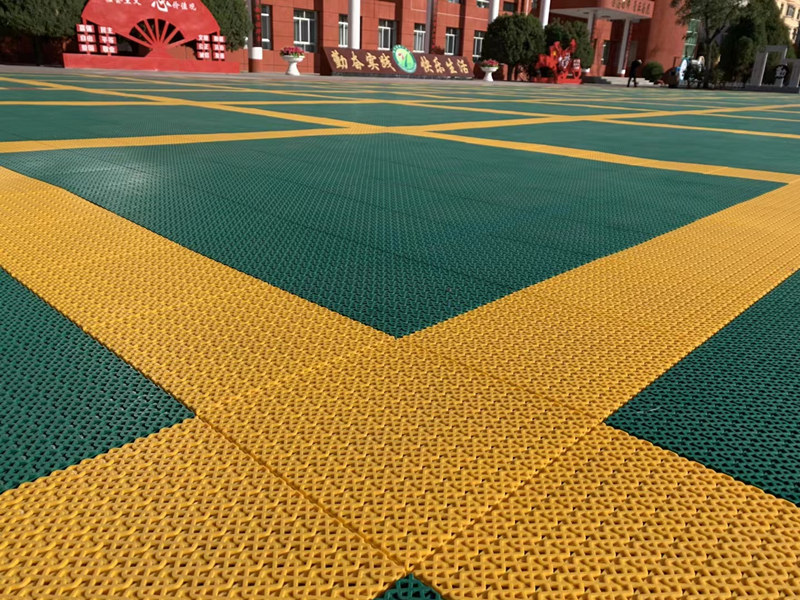 | | |
| --- | --- |
| MODEL | NOCL-ZGJ2 |
| SIZE | 304 mm X 304 mm X 16.5 mm |
| WEIGHT | 340 g ± 5g |
| BALL BOUNCE RATE | ≥ 97 % |
| FRICTION COEFFICIENT | 1.3 |
| OPERATING TEMPERATURE | - 40 ℃ - 80 ℃ |
| WARRANTY | 5 - 8 YEARS |
| COLOR | red/yellow/blue/green.Special colors can be customized |

Professional outdoor basketball court flooring

Environmentally friendly materials, safe and healthy. This is made of imported food-grade polypropylene, which is environmentally friendly, and is made of high-temperature injection molding.Unique pattern, classical and elegant.The surface layers of the basketball court flooring has a stronger sense of thickness and movement. The use of a widened surface layer effectively increases the contact surface of the sole of the foot and makes the sports experience better.Three-dimensional structure, improves protection.
The pattern divides the surface layer of the basketball flooring into two layers, which makes the product look beautiful and textured. The three-dimensional double-layer thickened surface has the characteristics of double buffering and double shock absorption, which effectively improves sports protection and greatly improves the practicality of the product. performance. The surface layer is flat, and the transparent mesh design does not leave dust and water.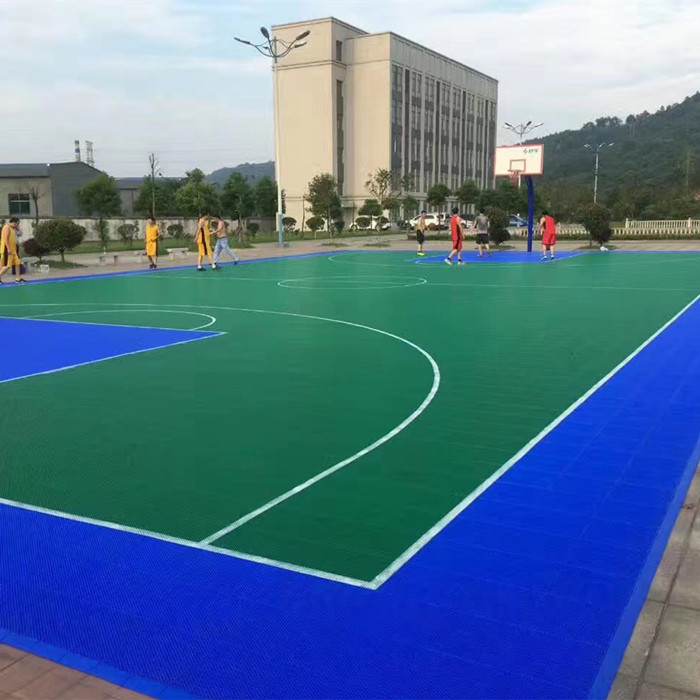 Strengthen the support system for better performance.
The bottom is supported by cross-shaped reinforcing ribs, and the pillars are connected by an arch bridge design. The thick and dense cross-shaped bottom support system can evenly and quickly disperse the surface load, with excellent shock absorption performance, and at the same time form an excellent grip and freedom. The explosive power exerted greatly improves the sports performance of the basketball court tiles.
New interlocking design, convenient and unique.
The square and rounded corner locks make installation faster and more convenient, making the basketball floor tiles connection stronger and stronger, and the side expansion buckles effectively relieve thermal expansion and cold contraction; the surface layer of the product has no lateral edge design so that each floor is perfectly connected. As a whole, the paved site is beautiful and atmospheric.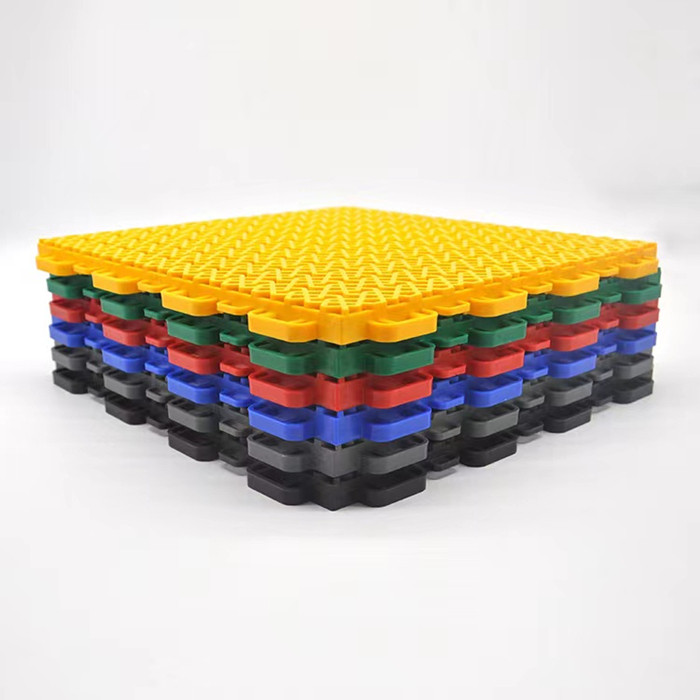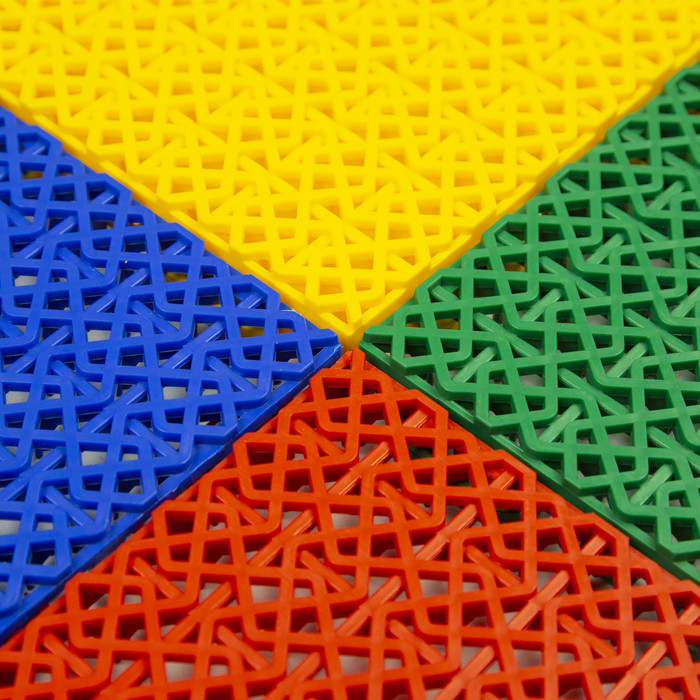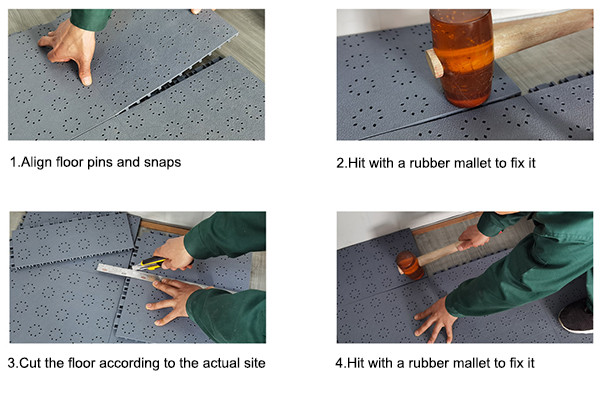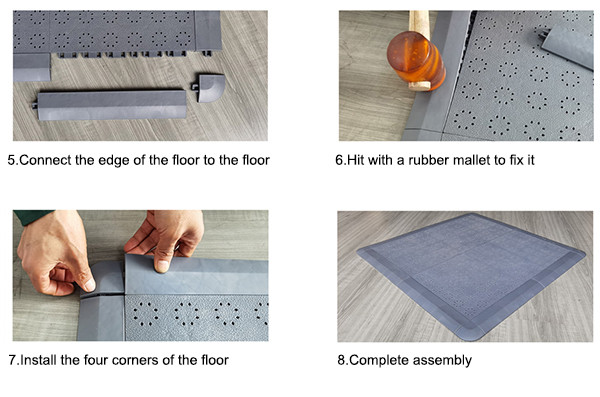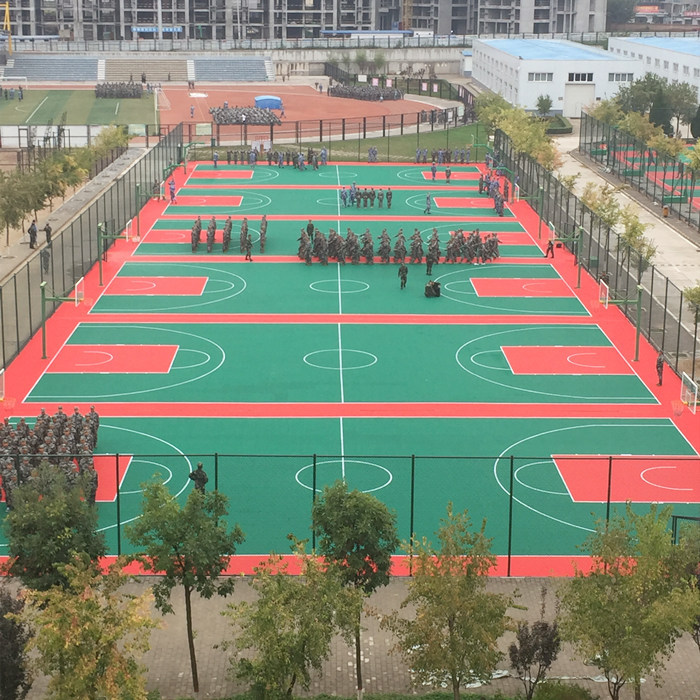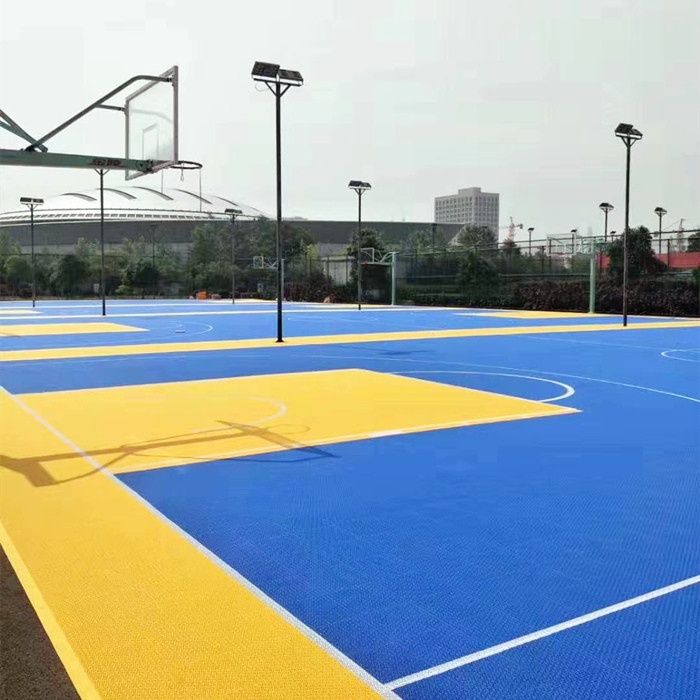 Super pressure resistance

The raw material polypropylene used in the product is a high-strength material. Modified polypropylene with anti-ultraviolet radiation, anti-oxidation, cold-resistant, and other raw materials is added. The widened and thickened surface layer of the product makes the product more resistant to pressure, impact, and resistance High and
low temperature, and long service life.